MICHAEL J. BURLON
DIRECTOR, HEDGE FUNDS & PARTNER
Michael joined Angeles Investment Advisors in 2010 and is a partner of the firm. Michael leads hedge fund research at Angeles. Michael also works closely with the Angeles Absolute Return Fund, the firm's fund of hedge funds vehicle.
Michael began his career at Lehman Brothers Inc. in 2002, where he worked in risk management conducting due diligence on the firm's Hedge Fund counterparties. Michael went on to become a Vice President in Bear Stearns' Structured Funds group where he was responsible for due diligence on the group's hedge fund investments. Most recently, Michael was a Due Diligence Analyst for Commerzbank's Alternative Investment Strategies group, where he conducted research and sourced new hedge fund managers for the firm's $1.5 billion hedge fund of funds.
Michael received a BA in Economics from New York University.
AARON M. AZELTON, CFA
DIRECTOR, PUBLIC MARKETS & PARTNER
Aaron joined Angeles Investment Advisors as a Manager Research Consultant in 2012 and is a partner of the firm. Aaron is responsible for conducting manager research in public market equity and fixed income strategies. He also works with the Angeles Investment Committee to monitor and add to the firm's approved list of investment manager products.
Prior to business school, Aaron spent eight years at Fisher Investments, a Bay Area investment management firm. At Fisher Investments, Aaron was an equity research analyst covering the Energy and Technology sectors, and previously was a capital markets research analyst. He is a published author of the firm's first investment book, an investment guide to the global energy sector.
Aaron received his M.B.A. from the Haas School of Business at UC Berkeley, where he was co-president of the investment club. He graduated Phi Beta Kappa from UC Berkeley, majoring in Economics. Aaron is a Chartered Financial Analyst® Charterholder as well as a member of the CFA Institute and the CFA Society of Los Angeles.
DERRICK CRUZ
DIRECTOR, PRIVATE MARKETS
Derrick directs private capital manager research and selection and works with institutional investors to develop and implement portfolio allocation strategies.
Prior to Angeles, Derrick was a Vice President at Victory Park Capital ("VPC"), an investment firm which focuses on private equity, special situations and alternative credit investments. At VPC, he was primarily responsible for origination, fundamental analysis, transaction execution and management of direct private debt and equity investments into small cap and lower middle market companies. Derrick also actively worked on value creation initiatives and strategic alternatives for VPC's investments. Previously, Derrick was an investment professional at KKR & Co. L.P. and General Atlantic. Mr. Cruz started his career at Goldman Sachs in its Investment Banking division.
Derrick graduated with honors from Columbia University, where he received a degree in Neuroscience and Psychology. He co-founded PVC Foundation, which builds homes and schools in underprivileged communities in the Philippines and supports United Way, Management Leadership for Tomorrow and Summer Search in the U.S.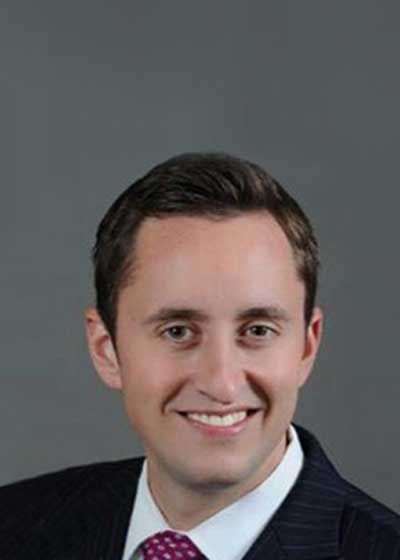 BRANDON B. PEVNICK, CFA, CPA
INVESTMENT OFFICER & PORTFOLIO MANAGER, ISRAEL FUND
Brandon works with foundations, endowments and other institutional portfolios on implementing investment portfolio structure and policy development. Brandon also leads investment research in Israel and investments impacting the Jewish community. Prior to Angeles Brandon was a Senior Investment Analyst with the Investment Office of Jewish Federation of Metropolitan Chicago. In that capacity, Brandon sourced new investment ideas while also supplying analytical, operational, and administrative expertise in support of the portfolio management process.
Prior to joining the Federation's Investment Office in 2013, Brandon spent three years as a Portfolio Management Associate for Morgan Stanley's Private Wealth Management division where he participated in the management of ultra-high net worth individuals, families, foundations, and endowments. He began his career at Pricewaterhouse Coopers auditing financial services companies. Brandon earned a BS degree in Accountancy and Master of Accounting Science degree from the University of Illinois Urbana-Champaign. He is a CFA® charterholder and a Certified Public Accountant (CPA). Brandon lives in Chicago with his wife, Emily.